Profiles of Audible Magic's executive team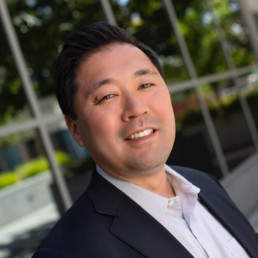 Kuni Takahashi
Vice President of Account Services & Sales
Kuni Takahashi leads Accounts Services and Sales for Audible Magic. Kuni has over 20 years experience in music, digital media, telecommunications and technology. Previously, Kuni worked at Rumblefish/HFA, a subsidiary of SESAC, a global music rights organization. He focused on business and corporate development in the areas of digital rights management, music licensing, content identification and monetization. He was also an investment banker focused on technology, media, and telecommunications. Kuni has completed strategic M&A transactions with YouTube / Google, AT&T, Intuit, Target Corp., GE, FICO, and others. Prior to his banking career, Kuni worked in Operations at Intelsat, the largest satellite services firm in the world, and as a design engineer for Loral Space & Communications designing and building satellites for DIRECTV, EchoStar, SiriusXM and more. Kuni holds an MBA from Georgetown University, and a BS in Mechanical Engineering from Santa Clara University. During college, Kuni's and other team members' signatures were launched into space when he worked on the 1st NASA Mars Pathfinder mission.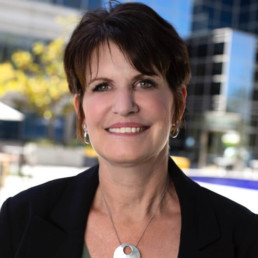 Janis Wilson
VP of Finance and Corporate Controller
Janis Wilson has over 20 years in finance experience. Her experiences include M&A due diligence, IPO, treasury, software revenue recognition, and SEC reporting. Prior to coming to Audible Magic she has worked for such companies as SanDisk, Xilinx, Oncore Manufacturing, Dialogic (formerly Veraz Networks) and PriceWaterhouseCoopers. Most recently she was the VP Corporate Controller for Oncore Manufacturing and part of the due diligence team during Oncore's acquisition by Natel Engineering prior to its change to NeoTech. She was also a member of the IPO team for Veraz Networks. She has a BS degree in Business with a concentration in Accounting from Cal Poly, San Luis Obispo as well as an active CPA license from the state of California.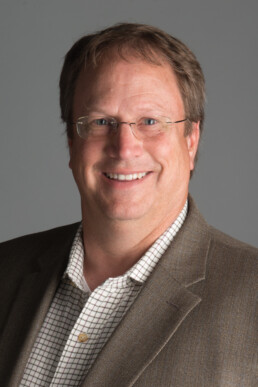 Todd McGee
Vice President of Research and Development
Todd McGee leads software development, research, and engineering for Audible Magic. He has over 20 years of experience managing development teams to implement software products, websites, and apps. Previously, Todd served as VP of Research, Development, and Operations at HighWire Press, the first online publishing system for medical journals. Originally a department within Stanford University, HighWire Press became its own company after Todd and his colleagues helped grow its business to over 15 million dollars a year. Todd holds a Ph.D. from the University of Illinois at Urbana-Champaign.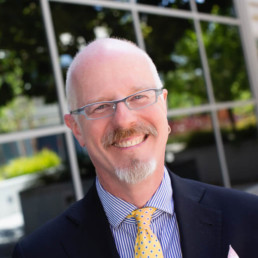 Erling Wold
Chief Scientist
Erling has over 25 years experience in audio and video identification, audio signal processing, and network appliances. He is the principal inventor of Audible Magic's digital fingerprinting and its search and retrieval technology. Prior to Audible Magic, Erling was Chief Engineer with Yamaha Music Technologies where he did research on the analysis and synthesis of audio, musical instruments, nanotechnology, distributed objects, and graphical user interfaces. He has been awarded many patents covering his work at the boundaries of computers and media. Erling holds a BS degree from the California Institute of Technology in EECS, as well as a Masters and PhD in Electrical Engineering from UC Berkeley, working on algorithms and computer architectures for sound separation, FFTs, and stochastic sampling. He has published a wide range of papers in signal processing, computer architecture and computer graphics. Erling is also a respected composer of operas and orchestral and electronic works that have been performed across the US and Europe, giving him a real world connection to the rapidly changing world of music publishing, recording and marketing.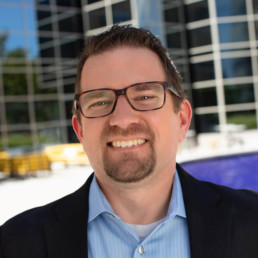 Gary Catalano
VP of IT & Infrastructure
Gary Catalano leads Infrastructure and IT for Audible Magic. With more than 20 years experience managing high-performing teams in the technology and operations space, he has built and managed organizations across a wide range of industries, including internet service provider, healthcare information technology, massively multi-player online gaming, and electronic publishing. He has managed large teams across multiple geographies, including a managed service organization which provided follow-the-sun support to Fortune 500 companies. Previously, he was the Senior Director of Information Technology Operations for HighWire Press, a leading provider of electronic publishing technology for scholarly and academic publishers. He holds a BA degree in Business, Information Systems Management from Western Governor's University.
Profiles of Audible Magic's board of directors.
Michael S. Battaglia served as SmartDisk Corporation's President, Chief Executive Officer and Director from the Company's inception in January 1998 until year-end 2014. From 1995 to 1998, Mr. Battaglia was President and Chief Executive Officer of Fischer International Systems Corporation. From 1992 to 1995, Mr. Battaglia was President of Mosler, Inc., a provider of electronic security systems and security equipment. For the 25-year-period prior to his Mosler tenure, Mr. Battaglia held various senior management positions in the computer and information systems industry. He spent most of his professional career at Sperry Corporation and RCA Corp. in New York City and Philadelphia. Mr. Battaglia also serves on the board of directors of Fischer Identity, LLC and Actify, Inc., which are privately held, and is the inventor of a number of technology patents.
David Opsahl is a true veteran of the manufacturing software industry, having begun his career working for companies such as Boeing and Bechtel in their engineering software organizations. He worked for Computervision Corporation (now part of PTC) for twelve years, leaving in 1994 as Regional Director of Sales to become the General Manager of Tecnomatix Quality Engineering Inc.(now part of Siemens PLM) where he led a turnaround of the company with new products and profitability. He has worked for a number of software startups in the manufacturing software market such as Aspect Development (now part of i2), Division (now part of PTC), Cardonet (master data management) and was the CEO of Actify, Inc. from 2006 – 2011, where he led the company to record levels of sales and profitability. He remains on the Actify board and one of its significant shareholders. Dave formed a profitable consulting company, Sagemark LLC, which specializes in marketing and business development projects for manufacturing software companies, and was the founder and first Executive Director of the 3DPDF Consortium, an international trade group he founded along with several other industry leaders. Today Dave is the Vice President of Corporate Development for Tech Soft 3D Inc, the international leader in component software for engineering application developers. In his current role he has responsibility for all of Tech Soft 3D's field operations and business development, comprised of a group of approximately thirty (30) professionals who reside in offices in the US, England, France, and Japan. In addition to his board role at Actify, Dave also serves on the boards of the 3DPDF Consortium and Smartdisk.
Profiles of Audible Magic's advisors.
Dr. Taher Elgamal is an industry veteran in Internet security. He is the inventor of the Elgamal Digital Signature scheme, which is the basis for Digital Signature Algorithm (DSA). While serving as Chief Scientist of Netscape Communications, he was the driving force behind SSL. Dr. Elgamal was the recipient of the 2009 RSA conference Lifetime achievement award. Network World chose him as one of 20 people who changed the industry. Dr. Elgamal serves as the CTO, Security for Salesforce. He was the founder and CEO of Securify, and was the director of engineering at RSA Security Inc. prior to Joining Netscape in 1995 and founding Securify in 1998. Dr. Elgamal has served on many public and private boards. He also served and is serving on advisory boards of many security and software companies. Dr. Elgamal has a MS and PhD degrees in Electrical Engineering from Stanford University and BS in Electrical Engineering from Cairo University.
Hunter Williams is celebrating 25 years of distinguished experience in management and executive positions at leading music organizations. He spent 20 years at performing rights organization, SESAC, culminating in his role as Senior Vice President, Strategic Development/Distribution and Research Operations. During this time, Williams ran all royalty distribution operations and was responsible for the development of the company's royalty distribution and survey methodologies, performance tracking across all media, and the oversight of the organization's song repertory and cue sheet databases. He also directed the company's research and analysis division, which helped drive strategic development by identifying new business opportunities. Under Williams' leadership, SESAC pioneered the use of digital audio-recognition technologies to track and pay royalties for performances on radio, television, and new media. After leaving SESAC, he served as Executive Director of the Production Music Association, the non-profit trade organization representing approximately 700 production music libraries. Currently, he is Executive Vice President, IP and Business Development at SourceAudio, the leading music hosting and delivery platform for the B2B music licensing space. Williams is an experienced speaker, panelist, and presenter at various industry events, trade conferences, and higher-learning institutions, while also remaining active as a professional musician and composer. His latest venture is 21st music licensing and administration company, Move Music LLC, with his partner and composer extraordinaire, Timothy Andrew Edwards.
In 2003, Justin W. Lilley founded the TeleMedia Policy Corp., which specializes in policy consulting for domestic and international companies in the telecom, media, and e-commerce sectors, including cable operators, wireless carriers, record companies, video game companies, and more. Before he launched the TeleMedia Policy Corp., Mr. Lilley served as senior vice president for government affairs at Bertelsmann, as well as vice president for government relations for News Corporation. Mr. Lilley also served as Republican counsel and staff member to the House Energy and Commerce Committee. In his decade-long service, Mr. Lilley advised committee members and their staff on a wide range of telecommunications, media, copyright, and e-commerce issues. He also sits on the boards of directors for Singapore Technologies Telemedia and iMapData. Mr. Lilley has a BA degree in Economics and Religion from Trinity College, a graduate degree in International Relations from the London School of Economics, and a law degree from Catholic University.
With over 20 years of experience in building successful online media companies from the ground up, David King offers invaluable expertise as an advisor for Audible Magic. Mr. King served as a group product manager at Google and is well known for creating YouTube's Content ID platform, allowing YouTube to license and monetize UGC at scale. He began working in online media as part of the founding team that created Rhapsody's music service where he managed label relationships and built the first highly scaled online music catalog. Mr. King has also held positions at OD2, SESAC, WIPO, and a variety of other media platforms. He has worked at the forefront of online media, innovating on products that underpin the migration of content to on-demand streaming platforms. Mr. King received his undergraduate degree from Princeton University.